Today we'll put the finishing touches on the woodwork of our main stairway. We've been going around doing wainscoting in the formal living room, office and foyer, now we're moving up the stairs. We've been stalled for a few weeks and today we're resolved to finish putting the boards on the walls. When this is done we'll caulk and paint.
Let me begin by showing the "before" pictures. Originally the stairs were all oak stained with a flowery runner coming down. The banisters were the same stained color.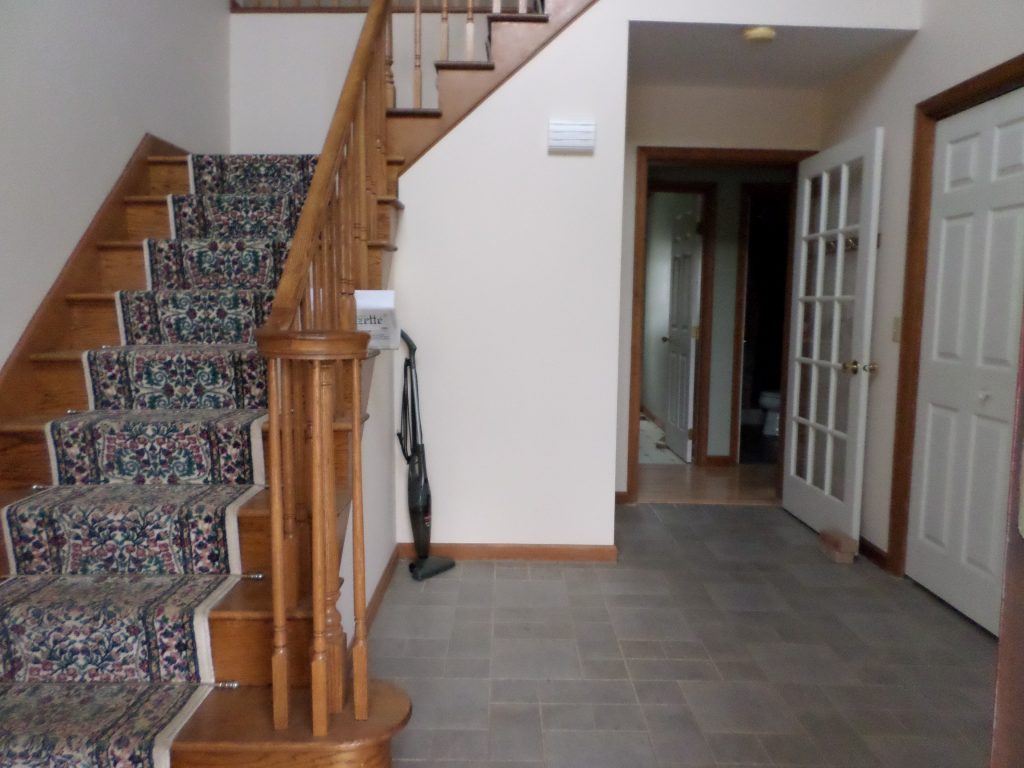 Here is how it looks this morning.
We've painted the banisters (one coat so far) and stained the steps a darker cherry color. Eventually we're going to paint the risers white. Today the project will be to finish the molding on the wall and if that is done quickly we may do some painting.
Update:
Progress has been made. Here's where we are now.