Well I jumped in!
On Instagram and Facebook a few people I follow started July 5 with a Carnivore75Hard challenge. While I didn't see it until 2 days ago I decided to jump in and try. Mostly to curb the sugar cravings, to feel better and to lose weight. I have 5 different Autoimmune diseases and have been on various so called diets off and on for 4 years to help. I want off all my medication sooner than later so thought I would do this and see what my labs were at the end of 75 days. This challenge is as close to an ultimate elimination diet other than one that has just grass-fed ground beef and water. Hopefully it will improve my face, hot flashes, diarrhea, lab work, sleep, nauseous etc.
Here is what I am trying to do: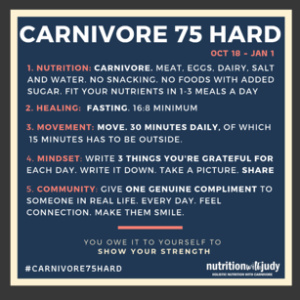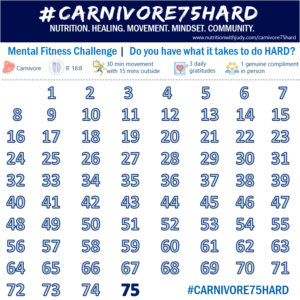 You can get more details here:
For inspiration Pam is my favorite. She show you what she eats on a day and has pictures of her day. She is very inspiring. Just love it! Thank you Pam:)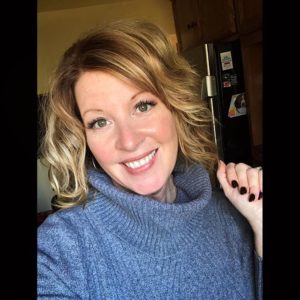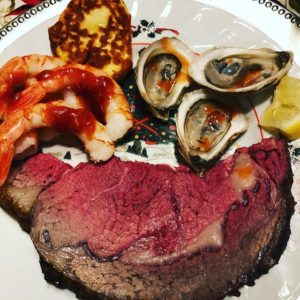 https://www.instagram.com/loveourlowcarblife/
Here we go:
Food:
B – black coffee
L – (10am) 1/2 lb. grassfed Organic ground beef, 2 oz cheese, 1 fried pastures egg
D – (6pm) Rosemary roasted pork tenderloin, sour cream sauce
Healing:
16:8 fasting
Movement:
1 hour 15 min dog walk
15 minute farm work
Grateful:
1. Rain
2. Cooler weather
3. My kids
Community:
Support for my neighbor Temple and her brother who is dying in the Hospital.
Weight: 179.6
Now weight isn't part of this challenge, however I am on another site with some low carb friends and we are weighing in every day so I am adding to this as well.