Good morning!
I have decided to try something new for this year. 365 days farm food. My husband and I moved our family from a Country Club to the Country to start our own farm. We had all the plans to grow our food and live off the land as God had intended us to do. Well life got in the way with our fixer upper home and my huge medical issues so we never fully plunged into the farm life 100%. We did start a garden, got Sheep, Goats, Chickens, Guinea fowl, Turkey's, and even a Peacock, but never finished our so called Gentleman's farm or hobby farm, to be able to produce enough food to feed us for the whole year.
This year I want things to be different.
I want to eat foods from our farm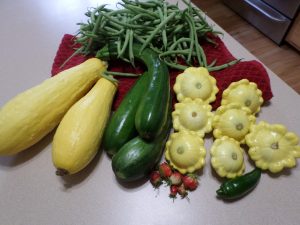 I want to eat foods from other local farms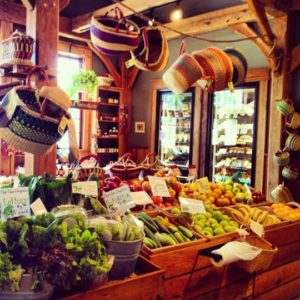 I want to eat foods from the weekly farmers market we have here in town.

Luckily we live in farm land set at the base of the gorgeous Blue Ridge Mountains of Virginia. We have farms and fresh food all around us so WHY am I running to the grocery store 3 days a week. I want to change. I need to change. I want to know where my food is coming from. I wanted pastured meats, pastured eggs from happy free ranged chickens and fresh in season fruits and veggies and no processed stuff. So I decided to do a challenge for a year and see if I could really make it a whole year without going to the store.
Here are the so called rules that I will try to follow.
1. Grow as much food as we can on our own property.
2. Use items we have already in the house, but only replenish items that I can get from farms. (I don't want things to go to waste)
3. Only buy from the farmers market or the farm stores (which are open year round).
4. $500 monthly food budget 
That's it!
At first I was in a panic. How am I going to make this work? As I thought about it for about a month, stewing over how to buy this thing or where would I buy that item, I just decided to start. Pick a day and just do it. So I picked July 1st 2020 as my start date. Here we are. Throughout the months I will post my farmers market or farm stand finds and pictures of some dinners that I will be preparing. I will keep track of the budget and see if I need to adjust thing a bit. Pastured meats and farmers markets edibles are more expensive than running to Aldi or your local food store, but I have to start somewhere so I picked a $125 weekly budget for now. I will take you along with me this year and show you the seasonal beauty of the land we live in.